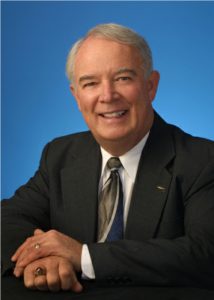 Jeff Tyler 
CHAIRPERSON OF THE BOARD
With strong leadership & management positions throughout his U.S. Navy and private industry careers and his passion that "People give to people", Jeff continues in that path for the Coronado Community Church.
Jeff's background includes a Masters Degree in Business, Bachelor degrees in Oceanography & Geology, career as a senior U.S. Naval Officer, President of a public San Diego electronics company, a Director at Lamb's Players Theatre, membership in the Rotary Club of Coronado, Coronado Historical Association and the Coronado Hospital Foundation.  As a Founding Member of the Coronado Community Church 25 years ago, Jeff has continuously held church leadership positions and sings base with the CCC Chancel Choir,
Jeff is a licensed Coronado Realtor® and has been a Village resident and homeowner for over 28 years.  He is married to the former Candace Wilson from Coronado with 4 children.  Jeff brings his personable, enthusiastic and relationship based leadership style as Board Chair with the Coronado Community Church.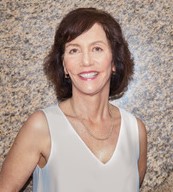 STACIE RECHIF
TREASURER AND FINANCIAL SECRETARY
Anastasia Rechif is a Certified Public accountant with over 25 years' experience working with non-profit organizations, manufacturing companies and a variety of San Diego businesses, also serving on the board of several local non- profits.  She received her bachelor's degree in accounting from California State University at Pomona

ANDY HAMILTON
DIRECTOR OF MUSIC
Andy Hamilton served for 8 years as the CCC's Tenor Section Leader, as well as substitute choir director, soloist, and classical guitarist. Andy comes from a musical family, with both parents and two siblings making a living as classical musicians. He has been a choral singer since the age of 6, in numerous vocal groups of various genres, including classical, jazz, and barbershop quartet. Prior to moving to San Diego in 1994, he was a member of the Tanglewood Festival Chorus
(TFC), the chorus of the Boston Symphony. With TFC, he performed with various symphonies, in opera productions, and on Boston Symphony recordings. His voice can also be heard in the tenor-range notes of early Kurtzweil keyboards. During the week, Andy works as an urban planner with the County of San Diego, concentrating on strategies to make walking and bicycling pleasant and safe. Contact Andy

MARLYS SIMMONS
DIRECTOR OF MINISTRIES, EMERITA
Marlys attended the University of San Diego Pastoral Care Program and Claremont School of Theology. She has served as Director of Ministries at St. Paul's United Methodist Church and the Coronado Community Church. Marlys is a member of the American Academy of Bereavement. Her area of special interest is Church sponsored non-denominational Divorce Recovery Groups and Grief Support Groups which she has done for fifteen years in Coronado. She is a licensed RN with a special interest in end of life issues and palliative care. She does a monthly support group for weight reduction patients in Louisiana where her daughter is a gastric by-pass surgeon. She is committed to the belief that it is God's desire for us to be healed and whole.

CANDACE TYLER
CHURCH SECRETARY
Candy – is the Church Secretary. Her education is in business management for the medical community. She has worked in the medical staff office of San Diego Hospice and has managed 4 physician's offices here on the Island. She is the owner of CAT Medical Management Service. Wearing 3 hats every day and operating from a cell phone is a rewarding challenge to her. Candy is a former Miss Coronado and like Pastor Emeritus Steve Mather, is from the Coronado High School class of 1967.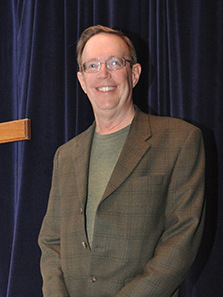 THE REV. STEPHEN J. MATHER
PASTOR EMERITUS
A direct descendant of famous 17th century Boston Puritan ministers, Increase and Cotton Mather, Pastor Steve graduated from Coronado High School in 1967. While an undergraduate at Whittier College, he spent a year studying at the University of Copenhagen, Denmark and traveling throughout Europe and the Middle East. Steve attended the Graduate Theological Union in Berkeley and Princeton Theological Seminary, Princeton, NJ, earning two graduate degrees, a Master of Divinity and Master of Theology. In September, 1974 he was ordained as a Presbyterian minister by the Presbytery of San Diego.
Steve began his ministry with a call to become Assistant Pastor, from 1974-1976, at his home church, Graham Memorial Church in Coronado, CA, where he served under the Rev. Kenneth Carson, an experienced minister nearing the end of his 42-year pastorate. Steve's other ministries were in San Diego, CA, Tucson, AZ, Philadelphia, PA, and Anaheim, CA. In addition, Steve also taught at the Los Angeles campus of the Massachusetts based Springfield College.
From 1998 to 2005, Steve served on the national board of directors of the Planned Parenthood Federation of America and its Clergy Advisory Board. He has been active in the religious community as a voice for reproductive rights. In July 2005, Steve returned to a full-time preaching ministry as Pastor of the Coronado Community Church, Coronado, California and retired June 2021.  He is a member of the Society of Biblical Literature, and the Society for Pastoral Theology.

THE REV. DR. TOM WARMER
PASTOR EMERITUS
Dr. Warmer is the founding pastor of the Coronado Community Church. After many wonderful years of retirement in Coronado he has moved to an assisted living home in Billings, Montana, where he is near his son, George.